EDmarket Retail Awareness Study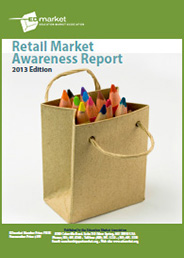 The EDmarket Retail Market Awareness Study, conducted by Perry Research Professionals, reports on teachers' knowledge of parent-teacher stores, including their spending patterns, funding sources, shopping preferences, and factors that influence their purchasing decisions.
This report is available free to EDmarket members as a membership benefit. Members of the press can obtain a preview copy for media coverage by sending an email to EDmarket Marketing or calling 800.395.5550, ext. 1031.